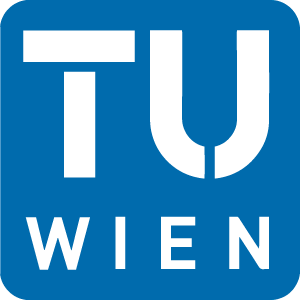 TU-ID: 057 | 2023 | 34 | 217328

Senior Scientist (all genders)
Full-time | indefinite-term
TU Wien is Austria's largest institution of research and higher education in the fields of technology and natural sciences. With over 26,000 students and more than 4000 scientists, research, teaching and learning dedicated to the advancement of science and technology have been conducted here for more than 200 years, guided by the motto "Technology for People". As a driver of innovation, TU Wien fosters close collaboration with business and industry and contributes to the prosperity of society.
The newly established
Cell Culture Core Facility (CCCF) at TU Wien
seeks to hire a highly motivated researcher, with a PhD degree and technical expertise in the field of
cell biology, biomedical engineering,
tissue engineering
or
similar, to serve as head of the facility.
The CCCF hosts a state-of-the-art cell culture lab for mammalian cells. Equipment includes laminar flow hoods, incubators, centrifuges, refrigerators/freezers, microscopes, automated cell counters, a FACS/cell sorter, a bioprinter, a histology lab and molecular biology equipment. With this, the CCCF provides space, equipment, supplies and training for TU Wien research labs from disciplines as diverse as mechanics, physics, chemistry and electronics.
Tasks:
Provide scientific, technical, and administrative leadership and expertise in the operations of the Cell Culture Core Facility

Develop and maintain operational policies and procedures

Manage facility use

Provide training and technical support for facility users

Perform research in collaboration with facility users

Teaching and training of students

Upkeep of supplies and equipment

Promote the facility internally and externally

Maintain strategic overview and exchange information with other facilities

Assure compliance with safety regulations and university policies

Develop facility strategic plan

Hire, train, and manage personnel

Develop and provide custom made analysis tools for research groups to address specific research questions
Your profile:
Studies and PhD in cell biology, molecular biology or closely related field
Experience in mammalian cell culture, primary cell culture, 3D cell culture models
Experience in genetic modification of mammalian cells (CRISPR/Cas9, plasmid vectors)
Experience in molecular biology techniques (e.g. plasmid generation, PCR, ELISA, Southern Blotting)
Experience in imaging techniques (e.g. fluorescence microscopy, immuno-labeling, life cell imaging and alternative imaging techniques) and histology
Experience in flow cytometry
Ability to provide custom made analysis tools for research groups to address specific research questions
Good understanding of mathematical models, computational statistical approaches and bioinformatics, preferably including machine learning
Demonstrated experience in planning and conducting scientific research as exemplified by high quality peer-reviewed publications
Ability to communicate with and understand the requirements of scientists from different disciplines
Experience in teaching and student supervision
Ability of working in a team
Ability to supervise and train employees
Ability to organize own time and prioritize
Excellent communication skills in English and German
Management skills in organization of (support) research units
Previous experience as facility or lab manager or similar activities, postdoctoral/research experience, preferentially abroad, experience with international collaborations, interaction with microscopy and/or flow cytometry instrument vendors to develop specific applications will be considered as assets.
We offer:
An innovative highly interdisciplinary environment
A management position that allows self-reliant decision making
New state-of-the-art equipment
Excellent opportunities for personal development in a scientifically stimulating environment
Flexible working hours, reconciling career and family, a range of according university services
TU Wien is committed to increasing the proportion of women in particular in leadership positions. Female applicants are explicitly encouraged to apply. Preference will be given to women when equally qualified, unless reasons specific to a male applicant tilt the balance in his favour.

People with special needs are equally encouraged to apply. In case of any questions, please contact the confidant for disabled persons at the university, Mr. Gerhard Neustätter.
Entry level salary is determined by the pay grade B1 of the Austrian collective agreement for university staff. This is a minimum of currently EUR 4,351.90/month gross, 14 times/year for 40 hours/week. Relevant working experiences may increase the monthly income.
We look forward to receiving your application until September 21st, 2023.
Please note: The application deadline has been extended to October 05th, 2023.
Application documents:
A motivation letter listing significant achievements, relevant experience referring to the description of this position and indicating preferred start date (no longer than 2 pages)
CV, including education/ internship/ employment /publication record /mentoring activities
1-3 reference letters and contact details of people who can provide a reference
If you have any questions, please do not hesitate to contact us
Carmen Keck | T: +43 1 588 01 406201
Here you can find also relevant information about the
application process
.
Technology for People
Furthermore, please note that applicants will not normally be reimbursed for travel costs incurred in connection with this admission process.