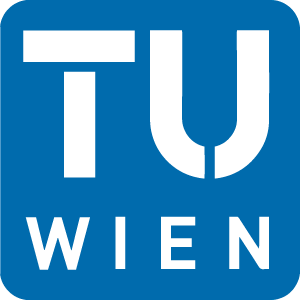 University Assistant (Pre-Doc)
30 hours/week, limited for 4 years
TU Wien is Austria's largest research and educational institution in the fields of technology and natural sciences. More than 4,000 scientists in eight faculties conduct research on "Technology for People" in five main research areas. The content of the offered studies is based on this excellent research. The more than 27,000 students in the 55 studies offered benefit from this. As a driver of innovation, TU Wien strengthens the business location, enables cooperation and contributes to the prosperity of society.
As part of the
SecInt Doctoral College (SecInt-DK)
, TU Wien is offering ten positions as university assistant (Pre-Doc) for 4 years for 30 hours/week, with an option to upgrade to 40 hours/week. Expected start: January 2021.
The SecInt Doctoral college offers 10 interdisciplinary research projects from the areas of Formal Methods, Security and Privacy, and Machine Learning, that are each supervised by at least two professors from the corresponding research areas.
Additional details on the individual projects can be found at
https://secint.visp.wien/projects.
Tasks:
Collaboration on current research projects
Deepening scientific knowledge
Collaboration in academic teaching
Writing a dissertation and publications
Participation in regular events organized by the SecInt Doctoral College
Completion of an internship with one of our international research partners
Presentation of research results and participation in scientific events
Your profile:
Completion of a master or diploma curriculum in computer science or another related field
Experience in Mathematical Modeling, Computational Logic, Formal Methods, Security and Privacy, Robotics and/or Machine Learning
Very good skills in English communication and writing.
Readiness for interdisciplinary collaboration
Team competences, problem-solving skills and innovative ability
We offer:
Diverse and exciting tasks, with lots of interdisciplinary collaboration
Continuing personal and professional education and flexible working hours
Central location with very good accessibility (U1/U2/U4 Karlsplatz) in a city regularly ranked first worldwide for life quality
Possibility of an internship with one of our international research partners
Very competitive salary
TU Wien is committed to increase female employment in leading scientific positions. Female candidates are explicitly encouraged to apply. Preference will be given when equally qualified.

People with special needs are equally encouraged to apply. In case of any questions, please contact the confidant for disabled persons at the university (contact: gerhard.neustaetter@tuwien.ac.at)
Entry level salary as a predoctoral researcher is covered by level B1 of the Austrian Collective Agreement for university staff, and receives a minimum of currently EUR 2.196,75/month gross (14 times/year) for 30 hours/week and EUR 2.929,00/month for 40 hours/week (about EUR 28.675/year net). Relevant working experiences may increase the monthly income.
NOTE: Please make sure to state in your motivation letter which research projects are your 1st, 2nd and 3rd choice. Details on the individual projects can be found at https://secint.visp.wien/projects.
We look forward to receiving your application until 30.11.2020.
If you have any questions, please do not hesitate to contact us
Carmen Keck | T: +43 1 588 01 406201
Here
you can find also relevant information about the application process.
Technology for People
Furthermore, please note that applicants will not normally be reimbursed for travel costs incurred in connection with this admission process.