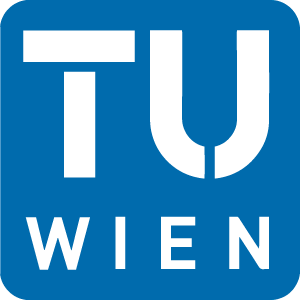 TU-ID: 192 | 2021 | 23 | 153314

University Assistant (Prae-Doc)
30 hours/week | for 4 years
TU Wien is Austria's largest institution of research and higher education in the fields of technology and natural sciences. With over 26,000 students and more than 4000 scientists, research, teaching and learning dedicated to the advancement of science and technology have been conducted here for more than 200 years, guided by the motto "Technology for People". As a driver of innovation, TU Wien fosters close collaboration with business and industry and contributes to the prosperity of society.
The Institute of Logic and Computation at TU Wien is offering a position as university assistant (PhD student) for 4 years for 30 hours/week. Expected start: September 2021 or earlier possible on mutual agreement.
Tasks:
Research on the topic: Sound symmetric cryptographic designs and theory for emerging security applications.
Writing a PhD dissertation and regular publications on the topic
Participation in scientific events
Teaching tasks as well as examinations
Cooperation and guidance of students
Help with research related projects
Assistance/Collaboration in organizational and administrative tasks
Your profile:
Completed master or diploma curriculum in Mathematics or Computer Science, or related fields
Excellent academic record
Previous knowledge or experience in the area of cryptography or security is a plus
Conceptual and rigorous mathematical thinking, thinking out-of-the-box, open-mindedness, responsible and ethical attitude
Teaching in German and English is expected
Excellent English language skills in both communication and writing
Interest in research in the field of cryptography and security, as well as supervision and work with students
Very good communication skills, teamwork competencies
We offer:
Our Security and Privacy group is internationally renowned, publishes in top cryptographic venues and consists of an international and diverse team with various expertise in the field of cryptography, security and privacy
International team
Continuing personal and professional education and flexible working hours
Central location of workplace with very good accessibility (U1/U2/U4 Karlsplatz)
A creative environment in one of the most liveable cities in the world
Additional benefits for employees can be found at the following link: Fringe-Benefit Catalogue of TU Wien
Possible increase to 40h/w work and pay. To be discussed with the candidate
TU Wien is committed to increasing the proportion of women in particular in leadership positions. Female applicants are explicitly encouraged to apply. Preference will be given to women when equally qualified, unless reasons specific to a male applicant tilt the balance in his favour.

People with special needs are equally encouraged to apply. In case of any questions, please contact the confidant for disabled persons at the university, Mr. Gerhard Neustätter.
Entry level salary is determined by the pay grade B1 of the Austrian collective agreement for university staff. This is a minimum of currently EUR 2,228.70/month gross, 14 times/year for 30 hours/week. Relevant working experiences may increase the monthly income.
Please upload these additional files (under the category: +add more documents):
Academic degree transcript; one or two references (letters); if applicable, attach all your publications, master, bachelor thesis or project work in the area of security or cryptography.
We look forward to receiving your application until 29.07.2021.
For detail information about the position, please send an email to
Assistant Prof. Elena Andreeva.
If you have any questions, please do not hesitate to contact us
Carmen Keck | T: +43 1 588 01 406201
Here you can find also relevant information about the
application process
.
Technology for People
Furthermore, please note that applicants will not normally be reimbursed for travel costs incurred in connection with this admission process.