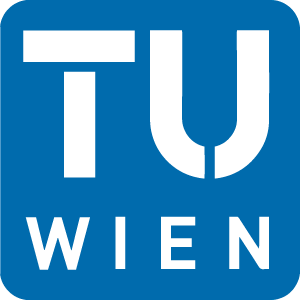 University Assistant (PraeDoc)
30 hours/week | for 4 years
TU Wien is Austria's largest research and educational institution in the fields of technology and natural sciences. More than 4,000 scientists in eight faculties conduct research on "Technology for People" in five main research areas. The content of the offered studies is based on this excellent research. The more than 27,000 students in the 55 studies offered benefit from this. As a driver of innovation, TU Wien strengthens the business location, enables cooperation and contributes to the prosperity of society.
The Institute of Lightweight Design and Structural Biomechanics at TU Wien is offering a position as university assistant for 4 years for 30 hours/week.
Tasks:
Scientific work within an innovative research team
Writing of a dissertation on the topic of biomechanics of individual collagen fibrils
Further development of instruments for the micro- and nanomechanical characterization of biological tissues
Participation in higher education teaching activities (lectures, tutorials, bachelor- and masters-thesis projects)
Writing and participation in writing of scientific publications
Presentation of research results at scientific conferences
Your profile:
Completed Diploma- or MSc degree in the area of biomedical engineering, mechanical engineering, physics or electrical engineering or an equivalent university degree
Knowledge/ experience in the area of biomechanics and in computer programming
Aim to work on a dissertation towards a doctoral degree
Very good knowledge of spoken and written German or proof German language abilities of at least level B2 according to CEFR for participation in teaching activities
Of advantage are: experience in instrumentation, experience in Atomic Force Microscopy, experience with CAD, experience with Matlab experience with LabView, proficiency of English language
We offer:
Diverse and exciting work
Broad internal and external program for transferable skills as well as flexible working hours
Good accessibility via public transport
Additional benefits: Fringe-Benefits TU Wien
TU Wien is committed to increasing the proportion of women in particular in leadership positions. Female applicants are explicitly encouraged to apply. Preference will be given to women when equally qualified, unless reasons specific to a male applicant tilt the balance in his favour.

People with special needs are equally encouraged to apply. In case of any questions, please contact the confidant for disabled persons at the university, Mr. Gerhard Neustätter (gerhard.neustaetter@tuwien.ac.at).
Entry level salary as a predoctoral researcher is covered by level B1 of the Austrian Collective Agreement for university staff, and receives a minimum of currently EUR 2.228,60 /month gross, 14 times/year. Relevant working experiences may increase the monthly income.

We look forward to receiving your application until 2021-03-04.
If you have any questions, please do not hesitate to contact us
Carmen Keck | T: +43 1 588 01 406201
Here
you can find also relevant information about the application process.
Technology for People
Furthermore, please note that applicants will not normally be reimbursed for travel costs incurred in connection with this admission process.